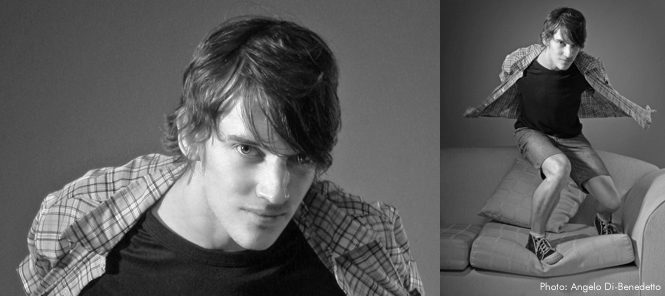 Joseph Simons – winner of the 2013 Tanja Liedtke Fellowship
Tanja Liedtke Foundation is very pleased to announce Joseph Simons, a 25 year old dancer and choreographer from Dubbo, NSW Australia, as the winner of the 2013 Tanja Liedtke Fellowship.
A graduate of the Western Australian Academy of Performing Arts, Simons was chosen from a very high standard of candidature. In his six years as a professional dancer he has worked with the West Australian Ballet, Chunky Move and several leading Australian choreographers. Simon's choreographic works have been presented at the Perth Fringe Festival and as part of programs of the West Australian Ballet.
The Fellowship program starts with a three week creative residency at ada Studios in Berlin, where Simons will work with local artists and have the chance to show his work to an invited audience. The residency coincides with Berlin's international contemporary dance festival, Tanz im August. Following the residency, Simons will travel to Frankfurt to take up a place in the International Summer Lab presented and facilitated by Tanzlabor_21, Frankfurt's central hub for independent contemporary dance theatre.
We wish Joseph all the best with is Fellowship adventures in Berlin and Frankfurt.

17. Int. Solo-Dance-Theatre Festival - a tribute to Tanja Liedtke
The 17th Solo-Dance-Theatre Fesitval - a tribute to Tanja Liedtke will take place from 14 to 17 March at the Treffpunkt Rotebühlplatz. Selected dancer/choreographers from around the world will present their works and be considered for awards by an international jury. The Tanja Liedtke Foundation is the major sponsor of this annual event that enables many young artists the opportunity to test their creative ideas before and audience and respected peers.


Fanni Varga – Tanja Liedtke Foundation internship at Australian Dance Theatre.
"It was an absolute pleasure to host Fanni. She is lovely. And yes it would be great to give the opportunity to another recipient. We would be more than happy." Garry Stewart Artistic Director, ADT
Fanni Varga's report:
I would like to say thank you one more time to the Tanja Liedtke Foundation. With their scholarship I got a life time experience. I was able to go and train with Australian Dance Theatre for 5 weeks.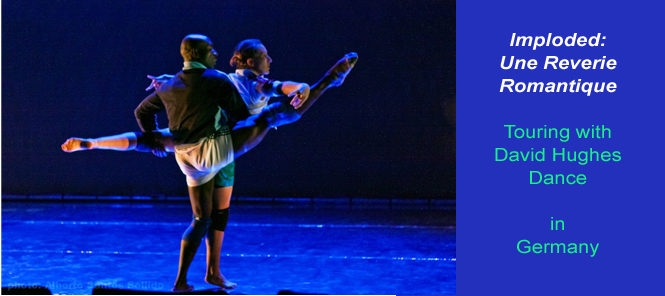 Tanja Liedtke's Imploded - touring again to Germany.
Scottish based David Hughes Dance is again touring Tanja Liedtke Imploded: Une Reverie Romantique to Germany in 2013 in their mixed bill program. Performances are scheduled for Scheinfurt (13 & 14 April), Meppen (17th April) and Erfurt (19th April). Tanja Liedtke Foundation is proud to support this touring activity and the ongoing presentation of Tanja's repertoire. This tour follows the successful tour of Imploded in 2012 to Lugwigshaffen and Saarlouis.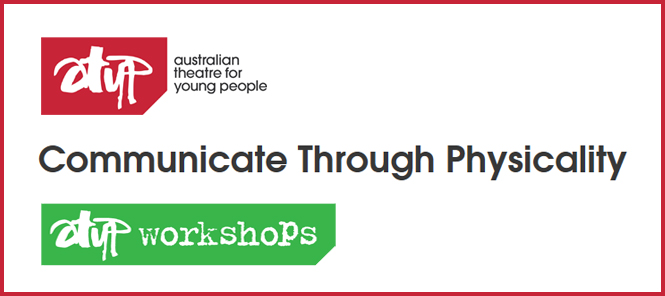 The Tanja Liedtke Foundation inspiring dance workshop at Australian Theatre for Young People (ATYP).
In April, ATYP will host the Tanja Liedtke Foundation inspiring dance program for one full week where young people interested in dance theatre making will work with Kristina Chan and Joshua Tyler, taking source ideas from Tanja Liedtke's work construct and creating their own choreography. The young artists will experience how the collaborative process works and learn some skills in making work, … and no doubt they will have a lot of fun!
http://www.atyp.com.au/workshops/holiday-workshops/communicate-through-physicality
Thank you and warm wishes to all our supporters,
Tanja Liedtke Foundation.