Newsletter – Tanja Liedtke Foundation
March 2016
TLF in partnership with International Competition for Choreographers, Hanover, Germany 2016.
The Tanja Liedtke Foundation is proud to be supporting Hanover Ballet Society's 30th anniversary of their annual International Competition for Choreographers.

More...

Art exhibition inspired by Tanja Liedtke and the young dancers performing at the Internationale Solo Tanz Theater Festival, Stuttgart, Germany.
Visual artist Johanna Bosch-Brasacchio has created a collection of paintings based on several of the dancers who have created works and performed at Stuttgart's Solo-Tanz-Festival, as well as drawing inspiration from Tanja Liedtke herself.

The works will exhibited as part of this years festival from 11 to 17 March in the foyer of the Terffpunkt Rotebühlplatz – the venue for the competition. Visitors are invited to a guided tour of the exhibition with the artist Johanna Bosch on Sunday 13 March.

www.solo-tanz-theater.de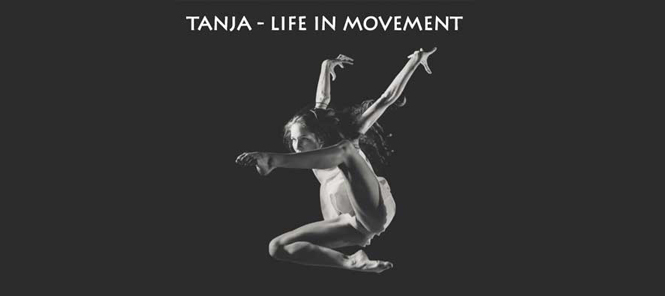 Berlin screening of Tanja: Life in Movement
We had a wonderful screening of Tanja: Life in Movement in Berlin as part of the Avant Premiere Tanzmesse on 17 February this year.

The screening took place at the Hotel Scandic in collaboration with IMZ International Music + Media Centre. Thank you to everyone for your efforts in making this evening such a success.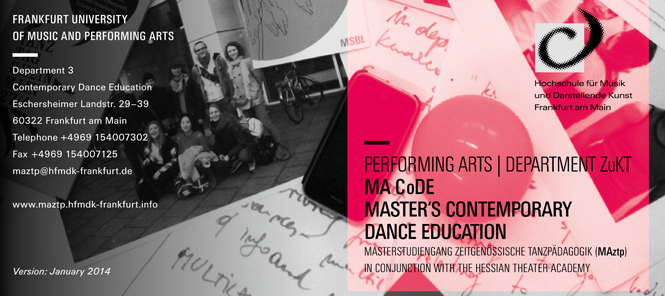 Masters of Contemporary Dance Education, Frankfurt
The University of Music and Performing Arts (Hochschule für Musik und Darstellende Kunst) in Frankfurt, offers a unique post Graduate course that aims to train dance educators in combining both teaching and artistic aspirations, to work across the full range of professional situations where learning, directing, collaborating and researching are required as a composite set of skills.

The course is full time over 4 semesters. Applications close on 28 April, followed by auditions in June (invitation only). Semester 1 starts in October 2016.

www.hfmdk-frankfurt.info/1/university-studies/fachbereich-3/contemporary-dance-education-master

Tanja Liedtke Fellowship 2017
Details for the Tanja Liedtke Fellowship 2017 will be posted later in the year. Stay tuned for dates and program information.

Best wishes to all out supporters,

Tanja Liedtke Foundation