Newsletter – Tanja Liedtke Foundation
November 2015


Tanja Liedtke Foundation commisions research project by
INSA-CONSULERE
Dancing is "in". A significant majority of Germans (76%) is convinced that dancing is very healthy. 56% of the German population can dance, but still more women (65%) than men (46%) like to dance. These are the results of a representative survey by the opinion research institute INSA-CONSULERE on behalf of the Tanja Liedtke Stiftung. 64% support the idea that dancing promotes integration and social solidarity. Only 8% know that next year will be the "year of dance" in Germany. Those surveyed agree that dancing should be promoted. 66% believe that children should have the opportunity to learn how to dance in school. Interesting facts: 12.4 million people like contemporary dance and 15.5 million say it is part of Germany. This research project was made possible by Mrs. Dr. Christiane Weickart, Tanja Liedtke Foundation wishes to thank Mrs Weickart for her generosity.
Young Refugees love to dance
Three pilot dance projects in Essen around the World Heritage Zeche Zollverein, initiated by the Tanja Liedtke Foundation.

'Hello - and who are you?' is the initial pilot stage of an ongoing dance project for refugee children and teenagers.
The project's aim is to introduce the young people to the art of dance, and raise their awareness for their immediate environment through dance-acrobatic work. The participants' experience serves as the stimulus for the artistic work. In every project two young workshop leaders will work with the refugees for 20 lessons. The work will take place in the refugee accommodation as well as in the attendees' neighbourhoods and in public places. Through dance, the young people will orientate and feel connected to their new environment, able to cope better with the new surroundings. The young project managers are qualified in workshop leading by Gizella Hartmann, an experienced dance educator.

The project is led by KiR - Kultur im Revier - für ein gutes Leben e.V. Essen and sponsored by Tanja Liedtke Foundation.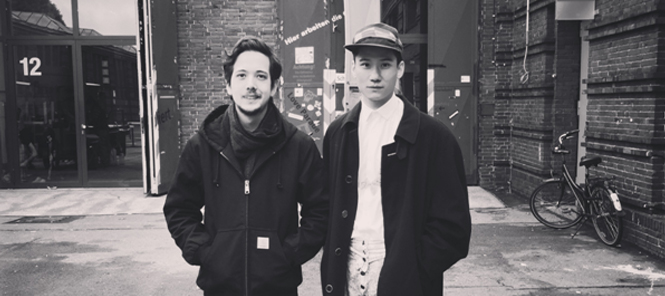 John and Sian at Ufer Studio. John is the composer for the first choreographic work Shian has made. He now lives in Berlin.
Tanja Liedtke Foundation scholarship awardee - Shian Law
In 2014, Melbourne based Shian Law was awarded a professional development travel scholarship to support his creative devleopment project in Berlin and attend the International Filakademie in Ludwigsburg.

"I arrived in Berlin greeted by the perfect autumn morning. On my way into the city from Tegel Airport I couldn't help thinking about what a great year I have had in Melbourne, after having performed in a fantastic choreographic work by my mentor Jo Lloyd and presented a successful showing of my new project, Vanishing Point. In the crisp cool air and gentle sunlight, spending the last quarter of the year in Berlin seemed full of promises.

The first thing to do was to figure out how everything works and where dance happens. Berlin is an incredibly rhizomic city with many arts communities and happenings spread across its geography.
I was given a lot of guidance from many Berlin based artists, particularly Martin Nachbar. Within a few days my calendar was completely pencilled in with activities, workshops, classes and performances.
On the second day of arrival, I attended a week long workshop of Klein Technique taught by a renowned somatic practitioner and pedagogue Barbara Mahler. I continued to study the technique with her student, a Berlin native Hanna Hegenscheidt daily in her Kreuzberg studio. I would often take a second technique classes at various studios, such as Marameo, Tanz Fabrik or Laborgras. Professional training is so much cheaper in Berlin and it makes me bemoan the cost of living in Australia." More…

Ballett Gesellschaft Hannover hereby invites applications for the 30th International Competition for Choreographers, Hanover
On the occasion of the 30th anniversary of the International Competition for Choreographers in Hanover, the Tanja Liedtke Foundation will donate a three week's scholarship at the Australian Dance Theatre in Adelaide, Australia. This prize will be awarded by Garry Stewart, Director of The Australian Dance Theatre. The scholarship includes travel costs, accommodation and ADT tuition.

ballettgesellschaft.squarespace.com/application-criteria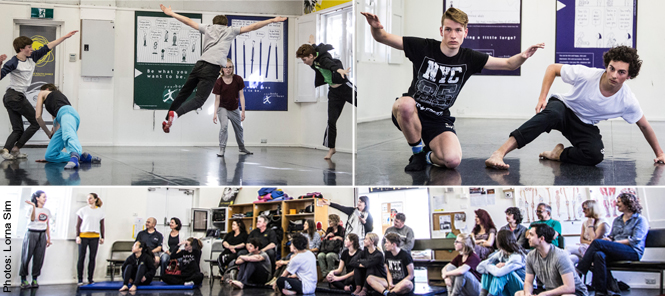 'inspiring dance' at QL2, Canberra
In September 2015, Kristina Chan and Amelia McQueen conducted 3 days of intensive workshops based around the repertoire of Tanja Liedtke, at QL2 Youth Dance. It is worth noting that the QL2 Studio was the site of the premiere of Tanja's Twelfth Floor.

The eighteen young artists, all newly graduated dance artists, were also shown the documentary Tanja - Life in Movement during the course of the workhsop.

This is the second year the workshops have been delivered to QL2.

"This workshop was so inspiring and it was such an amazing experience to work with Kristina and Amelia. Also, being able to see, learn, get involved and continue Tanja's artistic legacy was such an honour."
Natsuko Yonezawa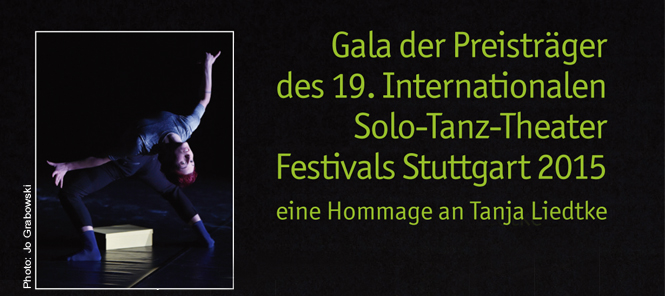 Gala Performance of the winners of the 19th International Solo-Dance-Theatre Festival 2015 - a Tribute to Tanja Liedtke
The Gala takes place on Friday, 13.11. and Saturday, 14.11.2015, 20:00 Uhr, in the
Robert-Bosch-Saal, Stuttgart. More…
Left: Hannes Langolf - right: Ermira Goro.
Lloyd Newson DV8 Physical Theatre is delighted to announce the participants for their September Development Workshop.
The 16 successful participants who made it through the audition process have participated in a workshop led by DV8's Creative Associate Hannes Langolf, and long time DV8 performer Ermira Goro, from the 7th to the 18th of September. There was also additional teaching sessions provided by Maurice Causey, Melanie Pappenheim and Juliet Knight.

By introducing young dancers to DV8's methods, working practices and philosophy at this crucial time in their careers DV8 hopes to open new perspectives and opportunities for them. DV8 thanks the Tanja Liedtke Foundation for the generous support, which has made this Development Workshop possible.

dv8.co.uk/development-workshop/faculty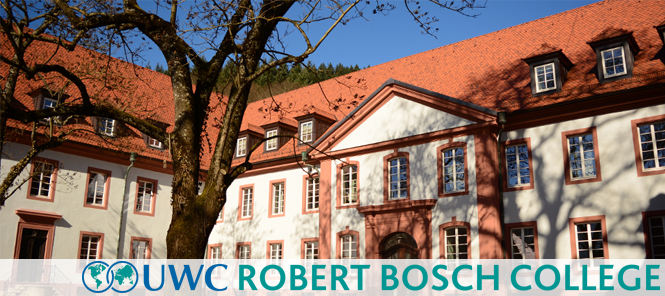 Dance at UWC Robert Bosch College
Oliver Lange started his teaching for students at the UWC Robert Bosch College in September.
INTANGIBLE CULTURAL HERITAGE AND INNOVATION
SYMPOSIUM
Berlin, 16 – 18 November 2015
2D and 3D Documentation and Visualisation of Performing Arts, Folklore and Rituals
through the example of: DANCE

Please register bindingly by 5 November 2015, using the online registration form at www.danceinfo.de/dtd/index.php?id=306.