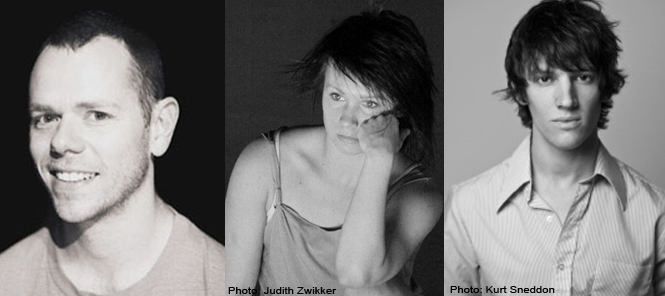 Left: Antony Hamilton - Fellow 2009. Middle: Katarzyna Sitarz - Fellow 2011. Right: Joseph Simons - Fellow 2013.
2015 Tanja Liedtke Fellowship – Calling for Applications.
Applications for the 2015 Tanja Liedtke Fellowship are now open.

Australian dancer/choreographers between the ages of 20 and 35, who are citizens or permanent residents of Australia are invited to apply.

The 2015 Fellowship program includes a 3 week creative development residency at ada Studio in Berlin, attendance at the international dance festival Tanz im August, and participation in Tanzlabor_21's Summer Lab in Frankfurt am Main.

The Fellowship program runs from 3 August to 5 September 2015.

Full information and how to apply can be found on our website.
www.tanja-liedtke-foundation.org

Closing date 12 December 2014.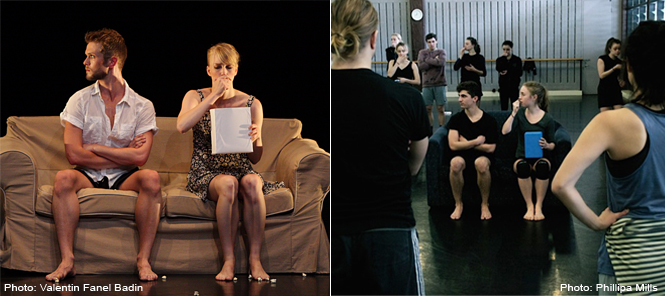 Left: 2011 at HFMDK . Right: 2014 at Sydney Dance Company.

Tanja Liedtke's To My Suite to be performed by Sydney Dance Company's pre-professional year.
On 13 October 2014 the students from the Sydney Dance Company's pre-professional year will perform Tanja Liedtke's To My Suite (premiered in 1999) as part of their graduation performance - PPY14 Revealed.

Craig Bary and Kristina Chan, the original 1999 cast have re-staged this delightful duet, which was originally choreographed by Tanja as part of the Australian Dance Theatre's Ignition Series in Adelaide.

It is significant that Tanja's work is being re-staged by the company that appointed her as their Director in 2007.
http://www.sydneydancecompany.com/events/ppy14-pre-professional-year-graduation-performance/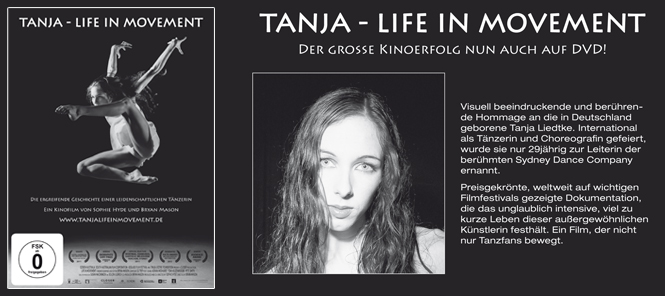 Tanja – Life in Movement DVD now available with German subtitles.
After the huge success of the European cinema release of Tanja – Life in Movement, including being deemed dance film of the year, the multi-award winning documentary is now available on DVD with German subtitles. The DVD also offer 40 minutes of extra material.

For more information go to www.tanjalifeinmovement.de

The DVD (with German subtitles) can be ordered from Karin Kaper Film, Berlin, www.karinkaper.com, Price €19.90, Phone: (030/61507722) or by Email: kaperkarin@web.de or go to www.tanjalifeinmovement.de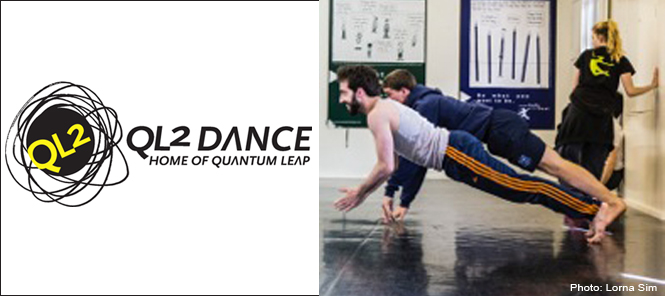 inspiring dance workshops – QL2
We were very pleased to be able to present the inspiring dance workshops to 13 young artists engaged in the QL2 Dance program in Canberra in late September. QL2 offers Australian dance graduates opportunities to develop professional skills and plan their career. This is the first time the inspiring dance workshops have been delivered at QL2, and hopefully not the last. Kristina Chan and Amelia McQueen directed the program and from all accounts it was a tremendously productive and 'inspiring' 3 days.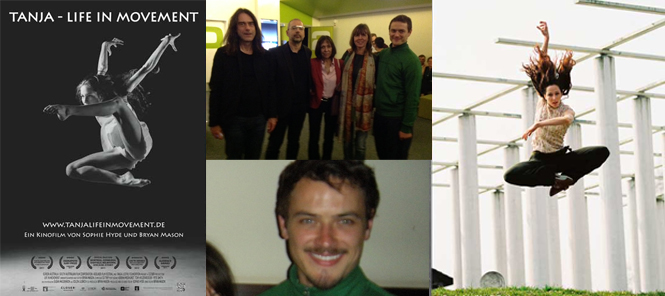 Tanzrauschen Wuppertal shows Tanja - Life in Movement and construct at CinemaxX.
On 2nd October the CinemaxX in Wuppertal presented Tanja - Life in Movement followed by an interview from Sigurd Evers from Tanzrauschen with Paul White and Gerlinde Liedtke. Subsequently construct was shown to the audience.

14./15.Nov.2014 Gala of winners of International Solo-Dance-Theatre Festival 2014 - a Tribute to Tanja Liedtke.
Stuttgart will host two performances of the Gala of the six winners of the 2014 International Solo-Dance-Theatre Festival – a Tribute to Tanja Liedtke, which was held in March 2014.
The Stuttgart Gala will be presented on 14th and 15th of November, at the VHS Treffpunkt Rotebuehlplatz Theatre. The program will then tour to many cities in Germany.

For more information go to:
http://www.solo-tanz-theater.de/internationales-solo-tanz-theater-festival/
Best wishes to all our friends and thank you for your ongoing support,
Tanja Liedtke Foundation.