Cella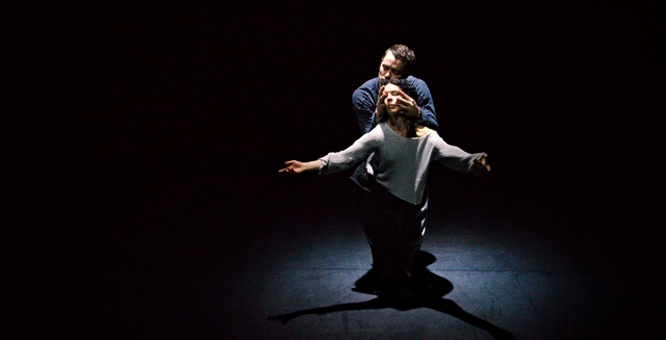 Paul White and Narelle Benjamin. Photo:SCHEERP.DE
Cella at Colours Festival at Theaterhouse Stuttgart
Cella was a wonderful production with standing ovations at the end. Paul White thanked the Tanja Liedtke Foundation with the following words.
"We simply wanted to write and express our gratitude for your very generous support towards the production of Cella. It would not have been possible without your support, so we are very thankful".
Narelle Benjamin said,
"We are very thankful for the Tania Liedtke Foundation's support of Cella during such changing times for funding in this industry, as it enabled us to premiere with all final necessities in place. In addition, your generosity has been such an encouragement to a team of exceptional creatives, which plays a significant part in enabling them to realise the work to its full potential. To make for a great experience for all."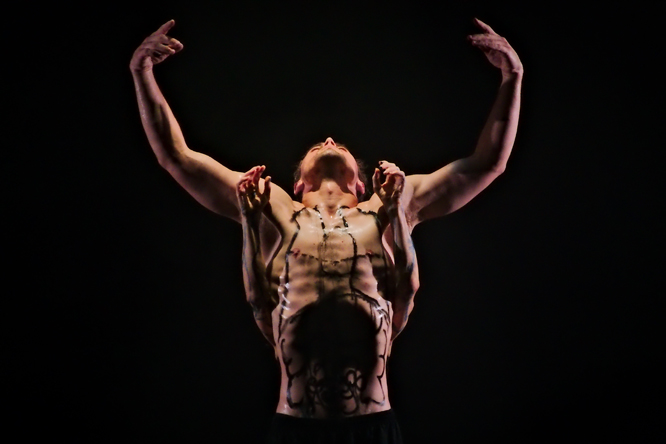 Photo: Pippa Samaya
By constantly emphasizing our individuality and our ego, we forget how much beauty is in our similarities. The most complex structures in our biological system are the same for us all. Two Australians are looking for the natural symmetry that surrounds us: Narelle Benjamin is a contemporary choreographer with a special interest in the perceptiveness of her body, Paul White is the first new addition to the Wuppertal dance theater in the post-Pina Bausch era. In endlessly varied patterns that unfold in our bodies, they unfold in wonderful mirror images, almost like human rorschachests. Fluent and organic, their movements evolve from a yoga ritual, recounting endless cycles, microscopic forms, and their ongoing evolution. Thus, a new insight into our bodies arises through the external form.

www.coloursdancefestival.com/programm/buehne/narelle-benjamin-paul-white.html