14./15. Nov. 2014 Gala of winners of International Solo-Dance-Theatre Festival 2014 - a Tribute to Tanja Liedtke.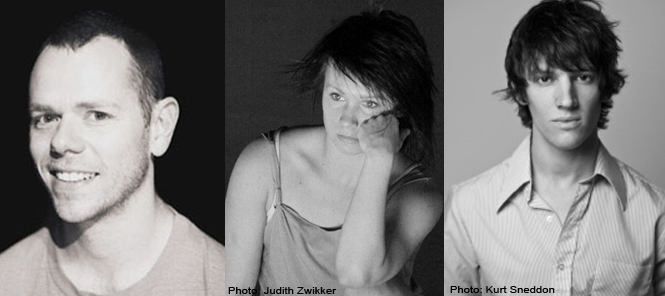 Applications for the fourth Tanja Liedtke Fellowship are now open!
This unique opportunity is offered to professional Australian dancer/choreographers between the ages of 20 and 35 and takes place in Berlin and Frankfurt from 3 August to 5 September 2015.
More information about the program and how to apply.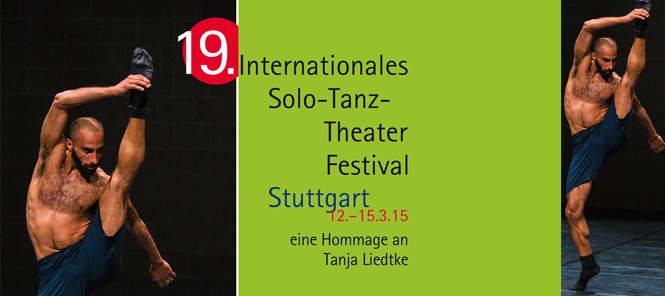 Registration for the 19th International Solo Dance & Theatre Festival Stuttgart - a tribute to Tanja Liedtke is open now: www.hommage-tanja-liedtke.de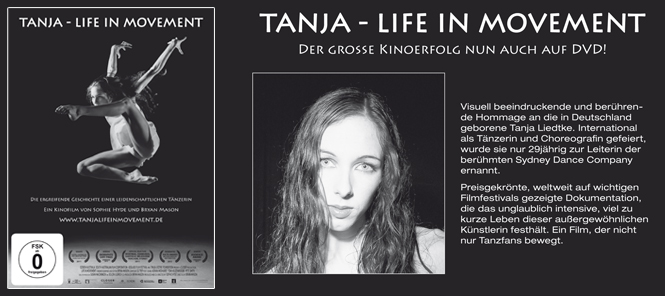 Tanja – Life in Movement DVD now available with German subtitles.
For more information go to www.tanjalifeinmovement.de
The DVD (with German subtitles) can be ordered from Karin Kaper Film, Berlin, www.karinkaper.com, Price €19.90, Phone: (030/61507722) or by Email: kaperkarin@web.de


Tanja Liedtke's construct for sale on video:
http://www.ontheboards.tv/performance/dance/construct
Our world expressed through the theatre of dance.
Fresh ideas, adventure, challenge and collaboration.
The Tanja Liedtke Foundation was established in 2008 to honour the dancer and choreographer, Tanja Liedtke.
The Foundation's purpose is to preserve the artistic legacy of Tanja Liedtke, support the development of contemporary dance theatre and foster Australian/ European artistic
connections.