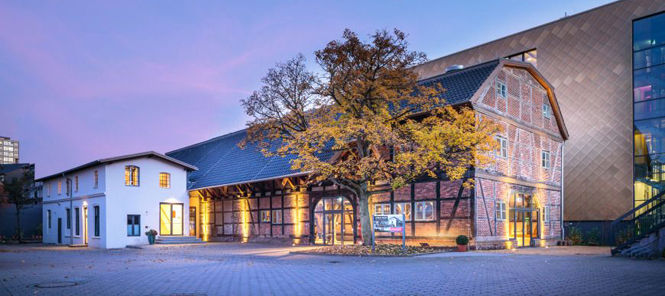 Forum "Tanz medial" - [Forum: "Mediated Dance"]

8th – 20th August 2016, Berlin - free Two-Week intensive workshop at DV8. More...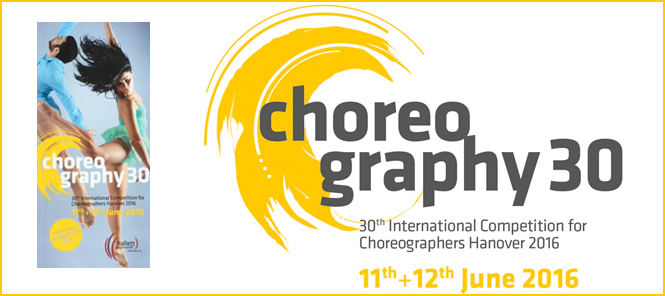 The Tanja Liedtke Foundation is proud to be supporting Hanover Ballet Society's 30th anniversary of their annual International Competition for Choreographers. More...

Three pilot dance projects in Essen around the World Heritage Zeche Zollverein, initiated by the Tanja Liedtke Foundation. More...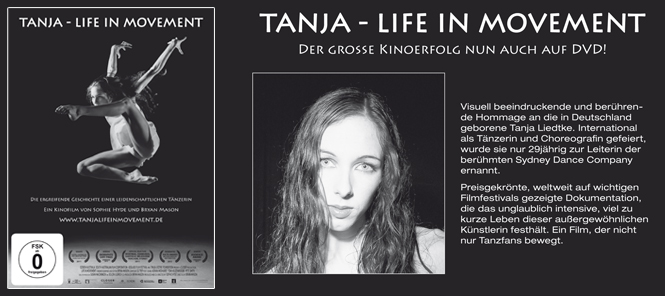 Tanja – Life in Movement DVD now available with German subtitles.
For more information go to www.tanjalifeinmovement.de
The DVD (with German subtitles) can be ordered from Karin Kaper Film, Berlin, www.karinkaper.com, Price €19.90, Phone: (030/61507722) or by Email: kaperkarin@web.de


Tanja Liedtke's construct (full-length version plus Study Guide) is available through:
http://www.ontheboards.tv/performance/dance/construct
Our world expressed through the theatre of dance.
Fresh ideas, adventure, challenge and collaboration.
The Tanja Liedtke Foundation was established in 2008 to honour the dancer and choreographer, Tanja Liedtke.
The Foundation's purpose is to preserve the artistic legacy of Tanja Liedtke, support the development of contemporary dance theatre and foster Australian/ European artistic
connections.