Tanja Liedtke Fellow 2022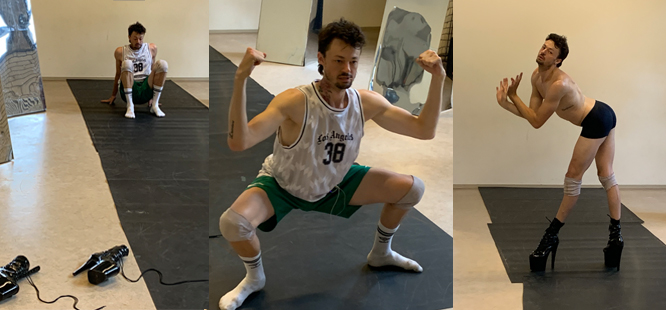 Tanja Liedtke Fellowship 2022 in Berlin
Joel Small at the adaStudio
The ada Studio's cooperation with the Tanja Liedtke Foundation enters its tenth year this summer! Together we have survived the time of the pandemic – we are very grateful for that! 
The now fifth Tanja-Liedtke scholarship holder is Joel Small. He will use the three-week residency at the ada Studio to do research for his project TRANSITIONS. Joel writes about his research, "TRANSITIONS is a personal story. It is about the process and discovery of my fluid gender identity. The idea for TRANSITIONS came to me almost two years ago – a year after I discovered drag. In celebration of drag culture, I want to tell this story in a theatrical way, with the aim of bridging the gap between drag culture and contemporary dance theatre."

On 12 August 2022, Joel Small invites you to an open rehearsal as part of "reinkommen" at ada Studio.
All information is available on adaStudio Homepage
Entry is free. Reservations via ticket@ada-studio.de

From 14 August 2022, 10 a.m., to 17 August 2022, 11.59 p.m., "reinkommen" will also be available as a video stream on the ada Studio homepage.
Our world expressed through the theatre of dance.
Fresh ideas, adventure, challenge and collaboration.