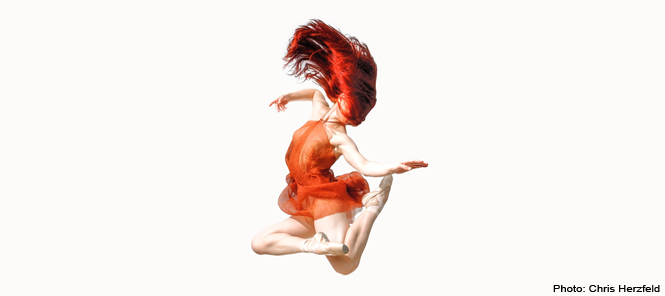 Announcing the 2015 Tanja Liedtke Fellowship winner
The Tanja Liedtke Foundation is pleased to announce South Australian dancer and choreographer Gabrielle Nankivell as the winner of the 2015 Tanja Liedtke Fellowship!
More ...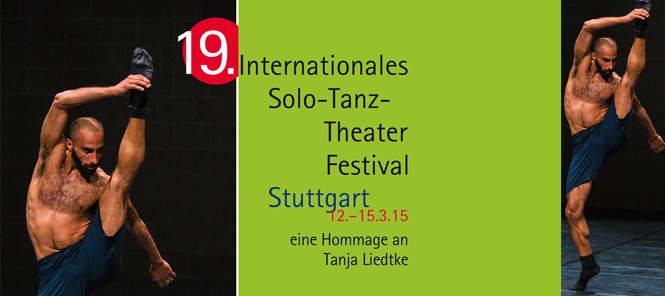 The 19. Internationales Solo-Tanz-Theater Festival, Stuttgart – eine Hommage an Tanja Liedtke takes place from 12th-15th March 2014 in TREFFPUNKT Rotebuehlplatz, Stuttgart, Germany. www.solo-tanz-theater.de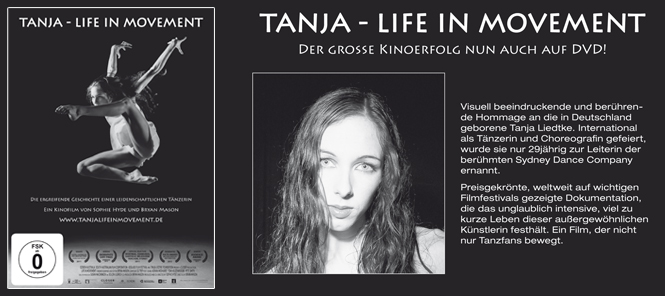 Tanja – Life in Movement DVD now available with German subtitles.
For more information go to www.tanjalifeinmovement.de
The DVD (with German subtitles) can be ordered from Karin Kaper Film, Berlin, www.karinkaper.com, Price €19.90, Phone: (030/61507722) or by Email: kaperkarin@web.de


Tanja Liedtke's construct for sale on video:
http://www.ontheboards.tv/performance/dance/construct
Our world expressed through the theatre of dance.
Fresh ideas, adventure, challenge and collaboration.
The Tanja Liedtke Foundation was established in 2008 to honour the dancer and choreographer, Tanja Liedtke.
The Foundation's purpose is to preserve the artistic legacy of Tanja Liedtke, support the development of contemporary dance theatre and foster Australian/ European artistic
connections.