ADT presented the work of Tobiah Booth-Remmers at the Odeon
Tobiah Booth-Remmers, residency supported by Tanja Liedtke Foundation.

Tobiah's new work – from the other side of chaos … – is a work that takes a deep dive into the space between music, movement, materials and spoken word. Working with four of ADT dancers, as well as a number of Tobiah's long-term collaborators, this new work from our 2022 Associate Artist is a wonderful way to finish off what has been a significant residency at ADT.
Tobiah Booth-Remmers:
I was honoured to be offered the Australian Dance Theatre's Associate Artist residency in 2022, made possible with the generous support of the Tanja Liedtke Foundation. The program is a really unique and fantastic opportunity for an independent South Australian artist to develop their choreographic and creative skills. I was drawn to the program because it is so encompassing, offering studio space, production support and a living wage to the recipient. This combination of support is quite rare and means that as an artist you can really concentrate on what you are researching and creating in the space, without having to put so much energy into the logistics of it. I really appreciated the creative freedom that gave you.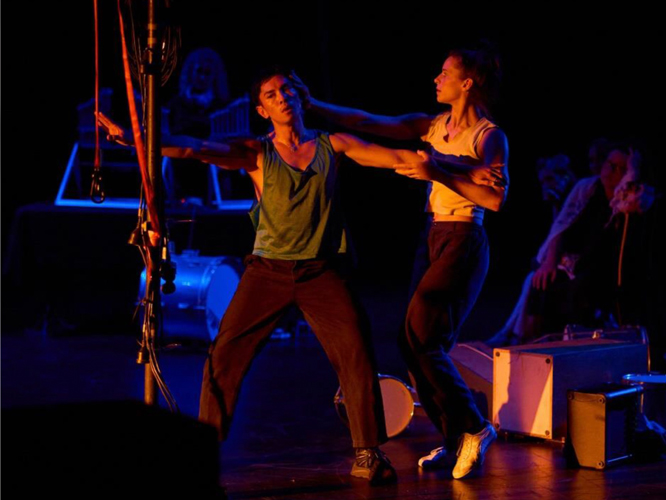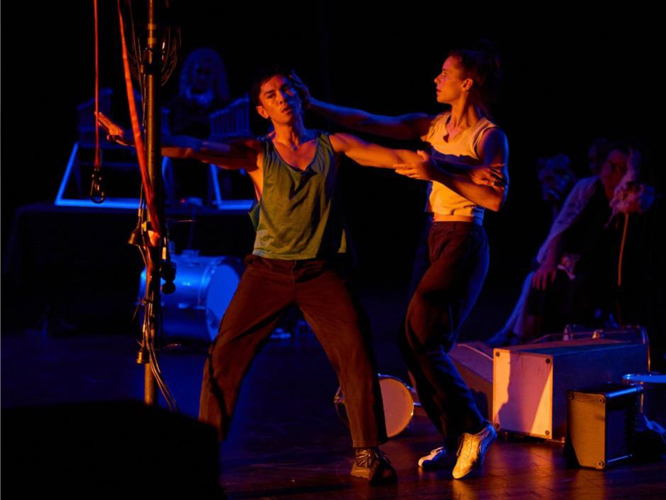 Tobiah Booth-Remmers, Tanja Liedtke Studio, Photo: ADT