Deutschlandstipendium at Hochschule für Musik und Darstellende Kunst
Emma Ibáñez
I'm Emma Ibáñez, a student from the second year at HfMDK. I'm contacting you to express my most sincere gratitude for having been selected to receive the Deutschlandstipendium.
I come from Mallorca in Spain and I started dancing at a very young age. When I started dance lessons I could see very clearly that this was what I wanted to do during my whole life. I studied the elementary degree in classical and spanish dance from the Mallorca's Professional Conservatory and then I joined the apprentice programme from Pasodos Dance Company / Palma Dance Center which included ballet, contemporary dance and jazz formation. It gave me the opportunity to grow as a dancer, choreographer and to gain stage experience while touring through Spain with different productions.
Although I feel very thankful for the experiences I lived there, I decided to apply to a dance bachelor programme in Germany in order to expand my knowledge and to have more chances to start a professional career.
I really think that this scholarship will be extremely helpful to let me develop myself.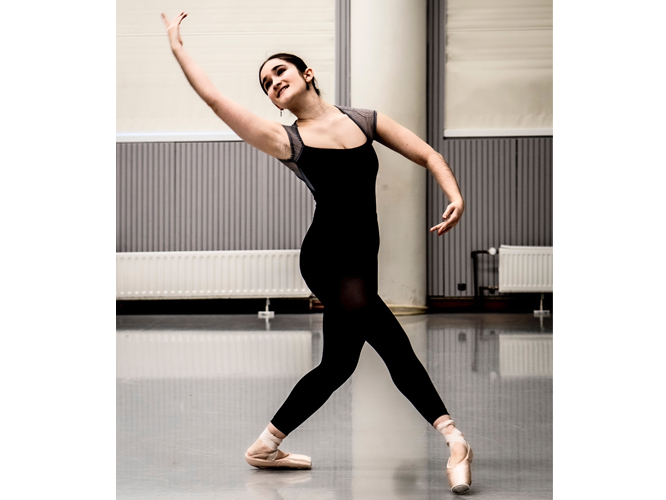 Emma Ibáñez, Photo: Hansjörg Rindsberg