Residency #2 at ADT-Tanja Liedtke Studio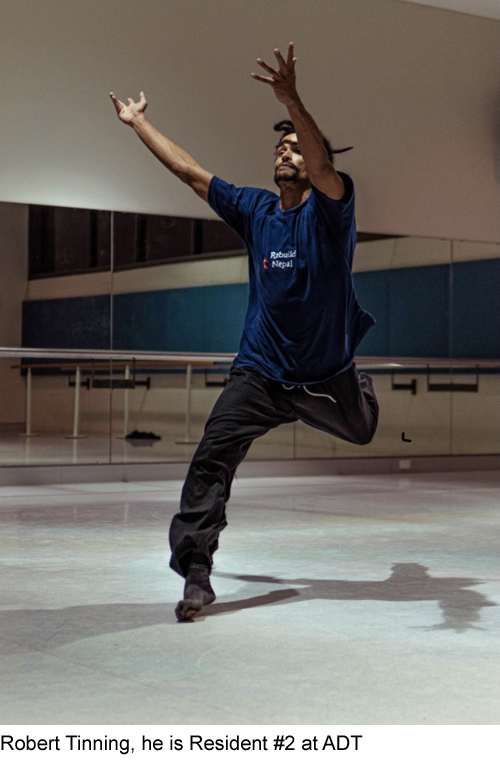 This time the residency at the Tanja Liedtke Studio at ADT in Adelaide went to Robert Tinning.
Info from the National Choreographic Centre of Western Australia about Robert Tinning:
Robert Alejandro Tinning is an EcuadorianAustralian dancer and choreographer. To the stage Rob brings performance steeped in his lifelong intercultural immersion. Robert's creative bases are the Byron/Tweed region, Perth WA, and Miami Florida (pre-covid). He has danced with numerous companies and artists including: Stephanie Lake Company, Tasdance, Jukstapoz, STRUT Dance WA, Shaun Parker & Co, Gabrielle Nankivell, and Liesel Zink. He has toured Australia, Europe, the Middle East, and the USA in his role as a freelancing and independent artist.