15. International Solo-Tanz-Theater Festival – a Tribute to Tanja Liedtke
The International Solo-Tanz-Theater Festival – a Tribute to Tanja Liedtke provides an excellent platform for the Tanja Liedtke Foundation to express its core purpose in supporting the development of contemporary dance/theatre in the spirit of Tanja's vision for adventurous and exceptional artmaking.
The concept and structure of the festival, under the artistic directorship of Marcelo Santos, is well aligned with the aims and objectives of the Tanja Liedtke Foundation.
Tanja Liedtke Foundation aims to work with partners and arts organisations to provide a range of well supported opportunities for young artists to show their creative works to audiences. The solo-tanz-theater festival is a key event in regard to delivering this aim. Participants present their work and receive the considerations of a jury made up of noted professionals. The festival also provides a chance for the exchange of ideas and creative possibilities for emerging artists, which we hope will enrich and inspire their work.
Four days each year in March, contemporary choreographers and young dancers show their new, modern, individual and experimental productions on the stage of the Volkshochschule Stuttgart TREFFPUNKT Rotebühlplatz to an enthusiastic audience and an illustrious jury. Most of the presented pieces are premieres.
The jury awards six prizes in total – three for each of the two categories "choreography" and "dance".
For news of the 2011 solo-tanz-theater festival go to:
www.solo-tanz-theater.de

Tanja Liedtke – photo-exhibition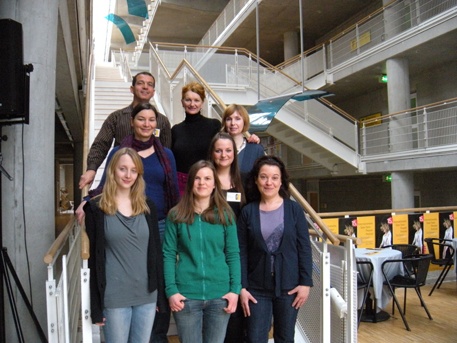 Team of "Treffpunkt Rotebühlplatz" in Stuttgart