Vienna – danceWeb Scholarship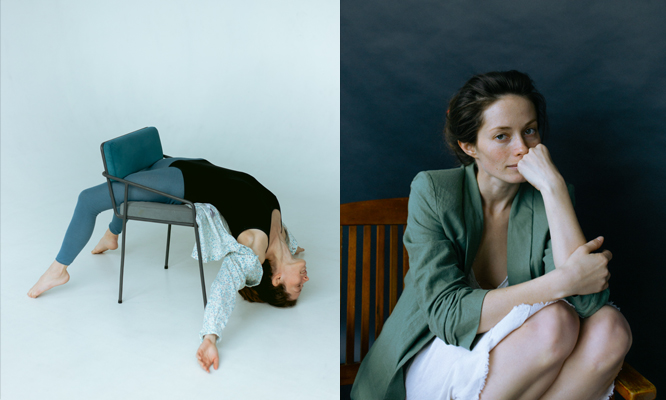 Left: Mariia Bakalo – I want to build bridges, Photo: Lisa Vlasenko. Right: Mariia Bakalo, Photo: Lisa Vlasenko
We are glad to announce the support for Mariia Bakalo, a young lady coming from Ukraine. She will go to Vienna taking up the scholarship at danceWeb and visit the so much inspiring ImPuls Tanz Festival.
Mariia has worked in the "Pozytsia Program" in Kyiv, further in a collaboration with young poets and composer Alisa Nesterova. She also was teaching in privat Dance Schools in Ukraine, Moldova and Belarus and worked as a teacher of movement research lab at the local university of Lviv in 2015-2017.
Receiving the scholarship Mariia wrote:
"I am beyond measure grateful for the opportunity to take part in the danceWeb program and ImPulsTanz Festival. There is no doubts that all the insights, knowledge and those new approaches in art that I will gain while the Program, will contribute significantly in the future establishment of art in my country, as my only desire is to rebuild and shine with the new colors for Ukrainian choreography in future.
There are some photos in attachments with me, Mariia Bakalo, by the authorship of Lisa Vlasenko. Thank you again and my best regards"
We are sure she will use this opportunity well.