Tanja's life
Tanja's life was full of joy for art – creating, performing and sharing.
Tanja Michaela Karin Liedtke
(6 October 1977 – 17 August 2007)
German born Tanja Liedtke began her dance and theatre studies at the age of 8, in Madrid. She pursued further training at Elmhurst Ballet School and at the  Ballet Rambert School London where she graduated in 1995. Tanja moved to Sydney, Australia in 1996 taking up permanent residence, and continued her training with renowned teacher, Tanya Pearson.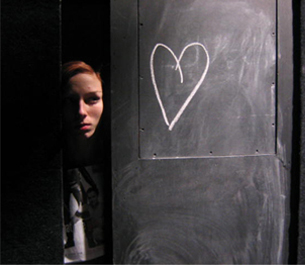 Tanja's first professional contract was with Australian Dance Theatre (ADT). Under the Artistic Directorship of Garry Stewart, Tanja worked with ADT from 1999 to 2003, touring across Australia, Asia, Europe and North America. In 2003, Tanja joined the UK based company DV8 Physical Theatre directed by Lloyd Newson. As a member of DV8 she performed and toured in Newson's internationally acclaimed The Cost of Living, which would become an award winning Channel 4 film.
In 2005 she returned to the company to perform a leading role in the international touring production of Newson's Just for Show.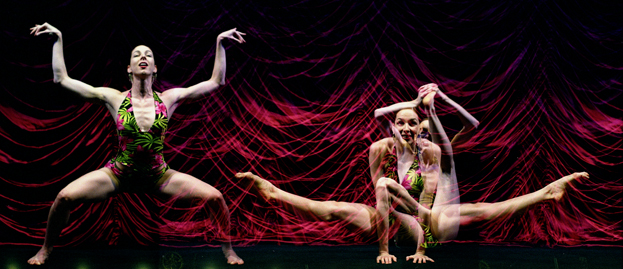 In tandem with her career as a performer, Tanja pursued her own choreographic ideas and creations.
She was commissioned to create works across four continents:
ADT Ignition seasons (receiving Dance Australia's Critic's Choice for most promising choreography in both 1999 and 2000)
Tasdance  (Australia)
De Anima Contemporaneo (Brazil)
Akademie des Tanzes (Germany)
Taipei Idea (Taiwan)
David Hughes Dance Company (Scotland)
…and others
Tanja's  work has been supported by:
Australia
The Australia Council for the Arts
Arts SA
Critical Path
CultureLAB
The Australian Choreographic Centre
Adelaide Festival Centre Trust
Keir Foundation
United Kingdom
Greenwich Dance Agency
Southbank Centre
National Endowment for Science, Training and the Arts (NESTA)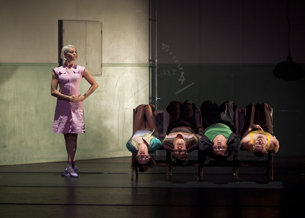 In 2004 Tanja created her first full-length work – Twelfth Floor. The work was selected to tour Australia through the Australia Council's Mobile States initiative in 2006. Following these highly successful performances, and much critical acclaim, the work received the Australian Dance Award for Outstanding Achievement in Choreography.
When Twelfth Floor was performed in Sydney in 2006, Jill Sykes wrote in the Sydney Morning Herald,  
"This brilliantly incisive and perceptive dance work is disturbing, laugh-aloud funny and tragic. In turns and at the same time. As I write, tears are filling my eyes. That is how strongly it affected me – then, now and, I expect, for a long while to come. (Liedtke) has created an extraordinary dance work for our times".
In early 2007 Tanja travelled to Scotland to create the short work, Imploded: Une Reverie Romantique, for the Scottish based dance company David Hughes Dance.
Imploded was premiered at the Traverse Theatre in Edinburgh on the same day that construct, Tanja's second full length work, premiered in London.
(Imploded) "…a dynamic take on Les Sylphides. Punishing for the dancers, but extremely exciting for us …"
Kelly Apter
The Scotsman, May 2007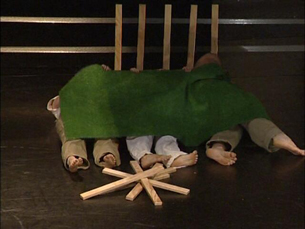 The creation of construct began in 2006, and was co-commissioned by London's Southbank Centre. The work was premiered at the Centre's Purcell Room in May 2007, before touring to The Point in Eastleigh, the Arnolfini in Bristol and Manchester's Contact Theatre.
Allen Robertson from The Times described Tanja as a 'bolt from the blue' – a 'fresh, fully-formed talent' and 'one of the reasons we keep going to theatre'.
At the 2008 Sydney Festival, construct had its Australian premiere enjoying much public and critical aclaim and for this work Tanja was honoured with the prestigious 2008 Helpmann Award for Best New Choreography.
In May 2007, Tanja was appointed Artistic Director of the Sydney Dance Company but before she could take on the position, she died in a road accident  in August 2007.
Tanja succeeded in creating a fresh innovative language for dance in Australia and beyond, and her work will be remembered as rich, powerful and compelling art.
Tanja Liedtke was "one of the shining lights of Australian contemporary dance".
James Strong, Chair of the Australia Council.