Hochschule für Musik und Darstellende Kunst, Frankfurt (HfMDK)
Paul White is back at Hochschule für Musik und Darstellende Kunst (HfMDK) in Frankfurt to teach parts from Tanja's work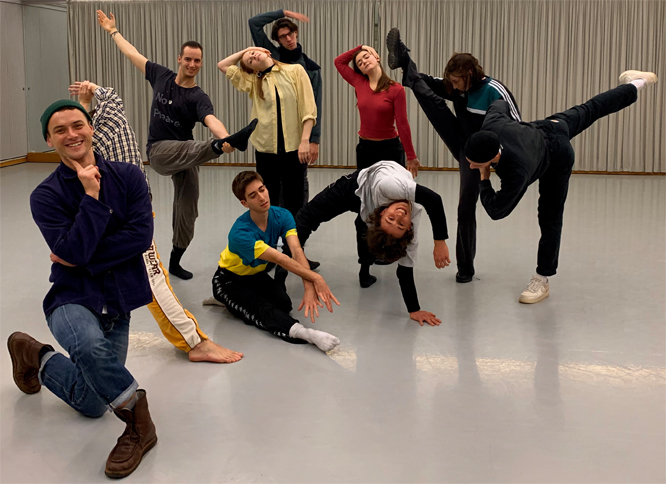 Paul White and the students from HfMDK in Frankfurt
Paul said: I had a wonderful time in Frankfurt – it was so nice to be back with the students… and they really appreciated me being there to teach the material. I taught a solo of Kristina's from construct. They will perform the solo in February during the Wintertanzprojekt in the Hochschule and the Gallus Theatre in Frankfurt.
Recipient of the Deutschlandstipendium, David McMillan Mikkelsen said:
At the HFMDK I´m studying Dance with a focus on Classical ballet and a love for Modern and Contemporary dance. I think if I were to simply explain why the funding I get is so incredibly important to me, it would be that it gives me a calm state of mind. I know that I have a type of safety net that gives me support and security. I have experienced not having enough money while studying ballet and being in minus due to rent/food costs and this did not allow me to focus completely on my studies. But since I´ve received this funding I have this calm state of mind that allows me to fully embrace my  studies. I take as many extra classes as I can during the day at our school and of course this comes from me pushing myself as much as I can. But as soon as I leave school I have to have a feeling of security at home and I think for the first time, in some time, I truly have this feeling and for that I´m more grateful than I ever could say or explain.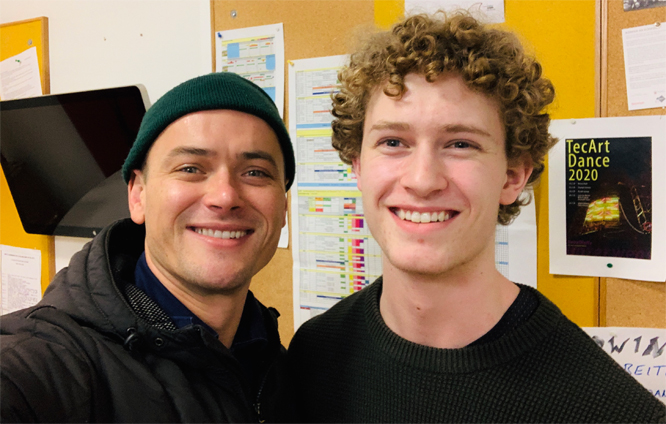 Paul White and the students from HfMDK in Frankfurt