Tanja Liedtke Studio at ADT
We are proud that we can support two Artists in Residence at ADT for 2020
Tanya Voges
Last month ADT welcomed Tanya Voges for a six-week residency, another initiative of the International Centre for Choreography. This opportunity is made possible with the generous support of the Tanja Liedtke Foundation.
Each six-week residency is designed to provide an environment for artists to freely evolve new ideas that will benefit their choreographic practice, and is supported with a $6000 stipend.
Tanya Voges is an Adelaide based Artist who creates choreography for theatre and gallery spaces Tanya creates dance works that are inclusive, immersive and expand the theatrical space. Her connections to storytelling have brought her to collaborate with musicians, visual artists, directors, and with scientists, multimedia and the audience. During her residency Tanya will be using choreography and drawing to explore the trace markings of the earliest life forms from the pre Cambrian and Ediacaran period. Her residency will coincide with access to the SA Museum collections and partnership with biopaleantologist Diego Garcia-Bellido.
Dianne Reid
Dianne Reid is a dance and video artist. Dianne's work explores multifarious spaces and artforms.
Dianne's Residency will explore the notion of history, community and intimate exchange to build a series of live dance and video artefacts.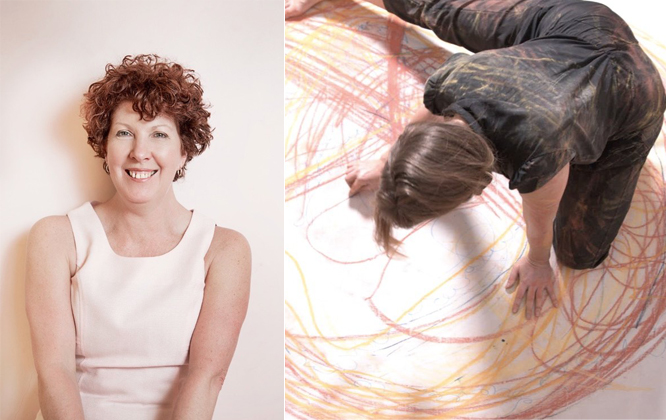 Left: Dr. Dianne Reid – Right: Tanya Voges